The FIFA World Cup is the most prestigious association football tournament in the world, contested by the senior men's national teams of the members of Fédération Internationale de Football Association (FIFA), the sport's global governing body. The championship has been awarded every four years since the inaugural tournament in 1930, except in 1942 and 1946 when it was not held because of the Second World War. The current champion is France, which won its second title at the 2018 tournament in Russia.
The tournament consists of two parts, the qualification phase and the final phase (often called the World Cup Finals). The qualification phase, which currently takes place over three years, is used to determine which teams qualify for the final phase of the tournament, which is contested by 32 teams.
The official match ball of the FIFA World Cup has been made by Adidas since 1970.
In the past, other companies such as Nike, Mitre and Select have also supplied official match balls for the tournament.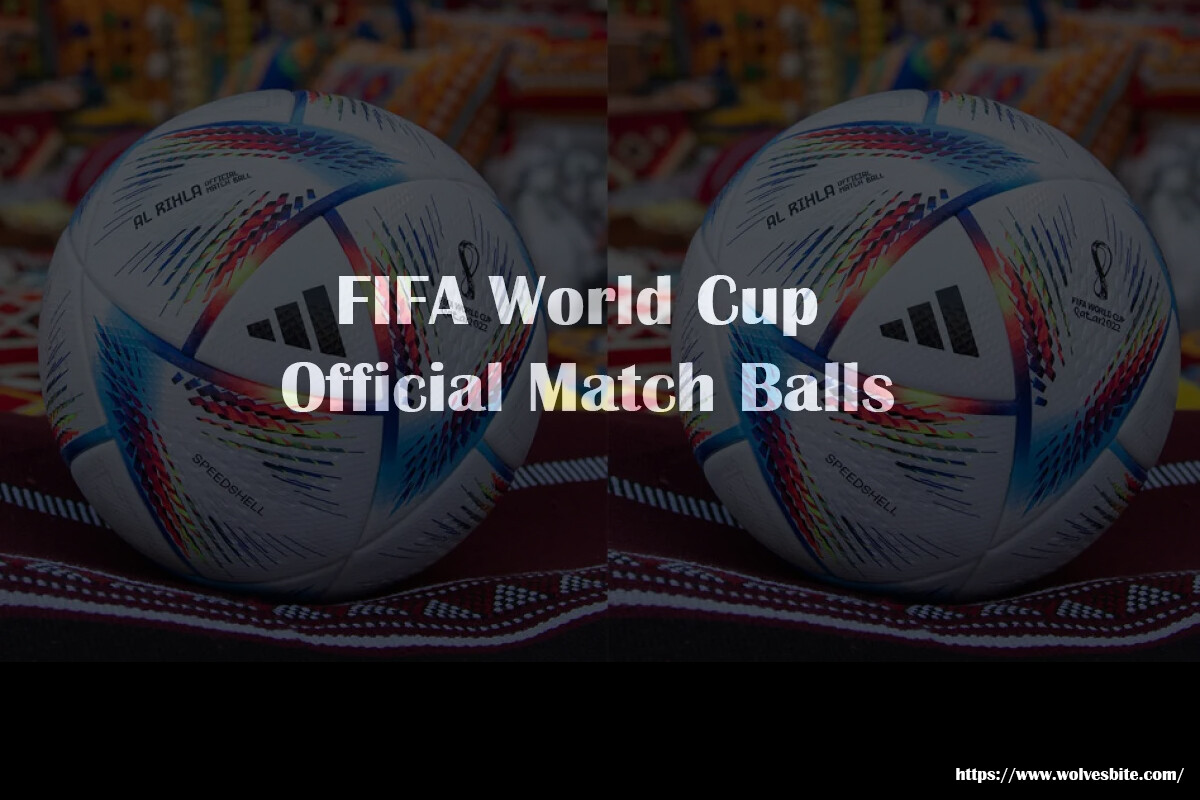 Official match balls of FIFA World Cup:
Tiento (1st half), T-Model (2nd half) – 1930

Federale 102 – 1943

Allen – 1938

Duplo T – 1950

Swiss World Champion – 1954

Top Star – 1958

Crack – 1962

Challenge 4-Star – 1966

1970 – Telstar (Adidas)

1974 – Telstar Durlast (Adidas)

1978 – Tango (Adidas)

1982 – Tango España (Adidas)

1986 – Azteca (Adidas)

1990 – Etrusco Unico (Nike)

1994 – Questra (Adidas)

1998 – Tricolore (Adidas)

2002 – Fevernova (Adidas)

2006 – Teamgeist (Adidas)

2010 – Jabulani (Adidas)

2014 – Brazuca (Adidas)

2018 – Telstar 18 (Adidas)

2022 – adidas Al Rihla – Qatar 2022
Why are the balls given different names?
The official match balls of the FIFA World Cup have been given different names since 1970. The names are usually based on the year of the tournament or on some other aspect of the event. It fosters creativity and helps to promote the tournament. For example, the official match ball for the 2006 FIFA World Cup was called the "Teamgeist". The word "teamgeist" is a German word that means "team spirit".
What is so special about these balls?
The official match balls of the FIFA World Cup are special because they are used in the most prestigious association football tournament in the world. They are also made by some of the most well-known companies in the world, such as Adidas and Nike.
Conclusion:
The world cup is just 2 months away and this is the time to plan and rejoice. It's after bad times that such a great event comes to our lives. Make sure you are part of it!
*Note: The official match ball of the 1970 and 1974 World Cups were called the "Telstar". The name "Telstar" is derived from the satellite of the same name.